Its always fun to get involved with passionate people and the objects they spend large amounts of time and money building.  I only hope that we live up to our part of the story, and create an exhaust that more than compliments the build!
The White and Blue GT40 came to us badly needing some collectors and silencers, the previous ones had failed and were producing an incredibly bad rattling sound.  When we took them off, you could see that they were partially blocked by a loose baffle.  The 'after' result sounded pretty spot on, and the customer was more than happy, he'd gotten his v8 Growl back, and lost the embarrassment!   The week was full of classic blue fords as you can see..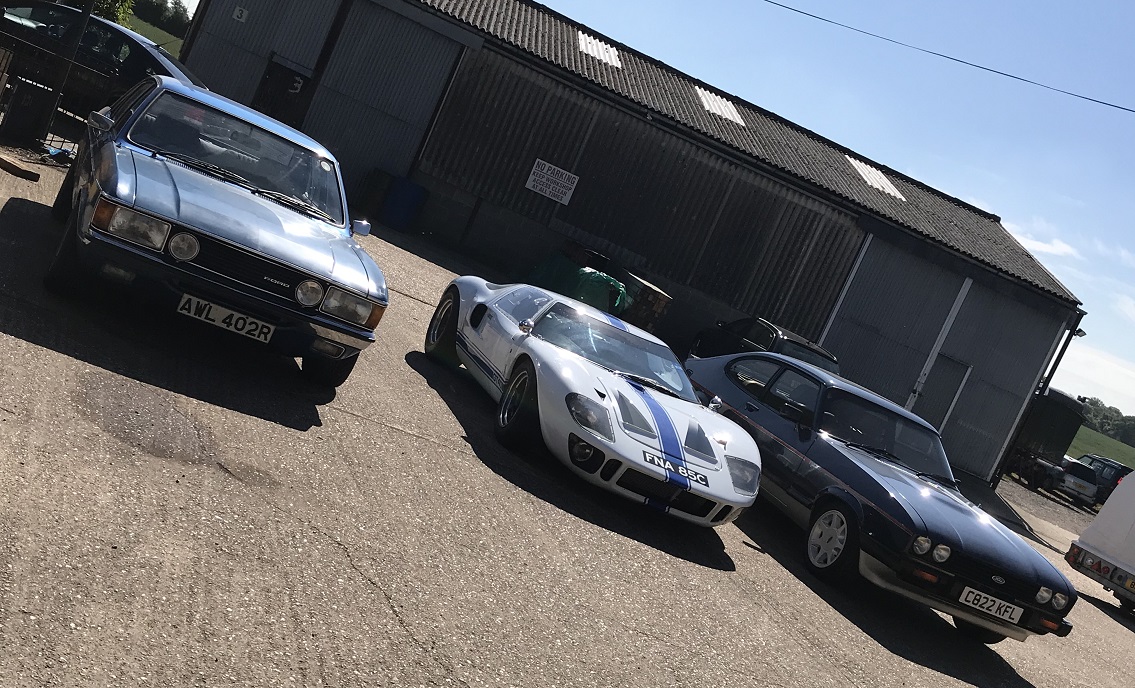 The red Mark 1 replica, wanted something a little more involved.  I was tasked with creating some faithful, but not necessarily authentic, manifolds.  They needed to enable the fitting of the anti roll bar, and give enough space to the clutch slave cylinder, so that the customer would retain the pedal, when the exhaust got hot, unlike the previous set!  I love the look of what was made.  Such a satisfying thing, something beautiful, practical, beneficial (in terms of performance), that took time, and patience to create, yet have an instant satisfying aural hit.  It's why I do this.
The other thing I like about some of the more specialised cars that we get in, is reading about their history and heritage, the races that they won, and the way in which they were created.  The GT40 story is a very passionate one, and I urge you to read about them.  The Wiki page has some great info, for instance, did you know that they were built specifically to beat the ferrari's of the time? in England?  Only fitting that the exhaust should be then!