I'm certain I'm not alone in having 'Pedestal' cars that live, only in my dream garage.  For my personal taste, this includes various, mostly classic exotica; SL190, DB3, XJ220, XKSS and of course the Jaguar C Type.  (I likes my classic Jags me)  So it has been a pleasure for me to work with Suffolk Sportscars on building the exhausts for their C type and SS replicas.
For both cars they usually use a Jaguar straight six power plant, which is readily tuneable, and with a suitable exhaust system, sounds great.  It would be impractical for every single car they produce to be dragged into our workshops to have an exhaust made, so we have fixtures, programs and a thorough build manual for each variant.  That way, we can build multiple exhausts, to the same specification after only seeing the car for the initial development.  Mike Tink, at Suffolk Sportscars specifically wanted a set of manifolds that reflected the original cars cast iron look, but with the benefit of shiny Stainless steel.   The finshed cars look magnificent, and the large single silencer is prominently on display on the side of the car.  I'm rather proud of how they've come out.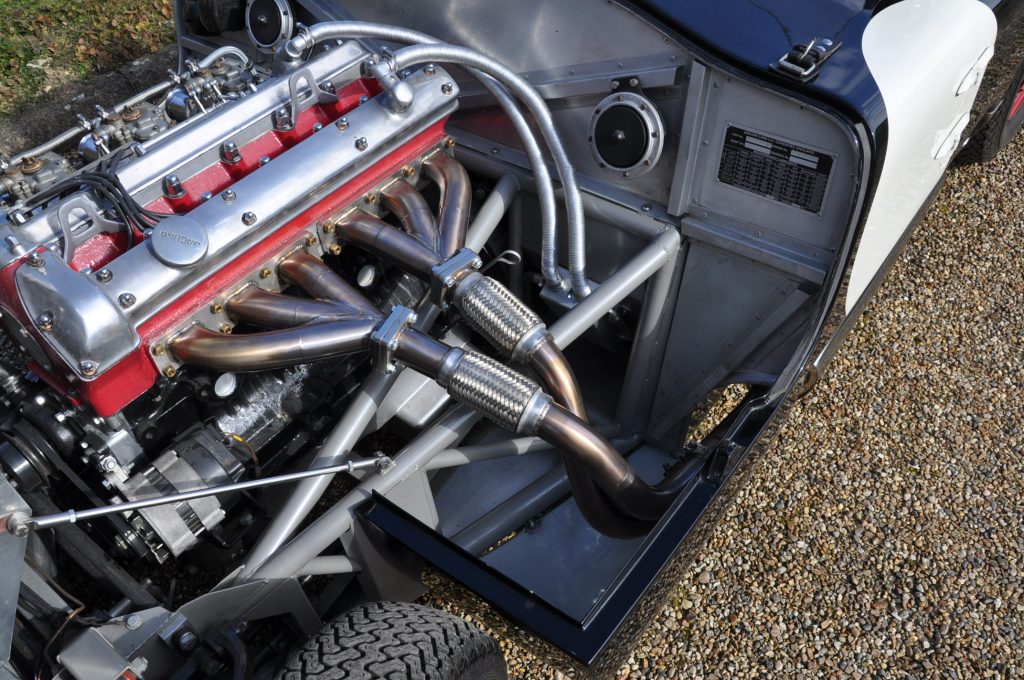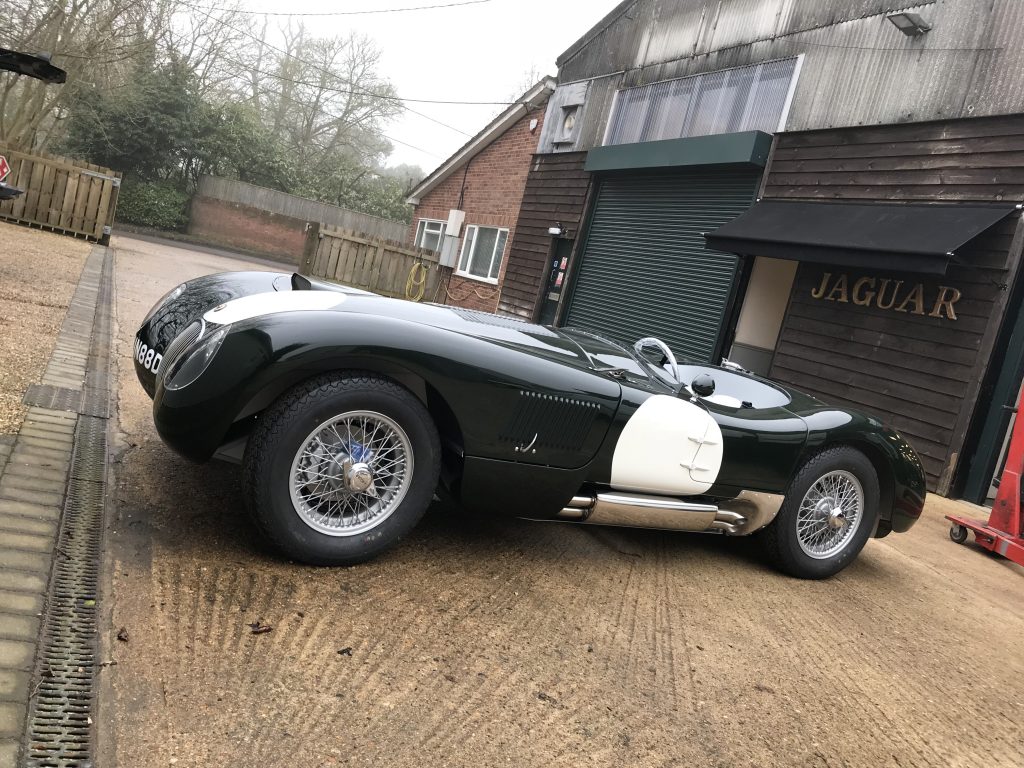 The SS cars are a more recent development that we've done; they have a slightly larger exhaust system, with rather splendid flowing primary pipes, which handsomely set off the under bonnet 'poster' look.  (Indeed I tend to take photos of these on the bench for instagram posts).  The pretty manifolds feed into two separate systems that run each side under the car, appearing under the rear in the classic out rolled tails.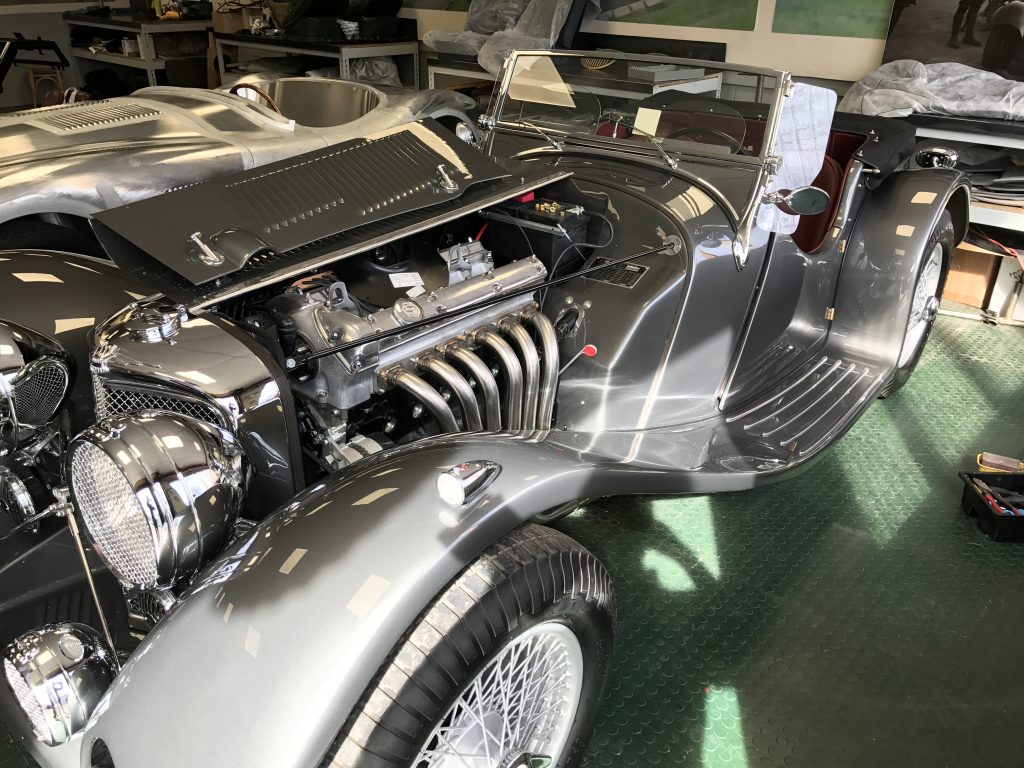 I've driven one of the C Types, and can happily report the experience brought a large smile to my face.  Interestingly enough for me, because most of the work we do for Suffolk Sportscars is bench work, I haven't actually heard one of our SS systems yet. Maybe we'll see if we can borrow one for a show this year, lol.
http://www.suffolksportscars.com/