I've always liked the fact that Aston Martin was owned by legendary Tractor manufacturer David Brown.  I remember fondly the white and Orange Tractors from my Youth, and indeed my father to this day has a forklift powered by none other than an ancient David Brown diesel engine.  The oil never gets changed, it slumbers thoroughly unloved, and yet, even though the sound of it reminds me of a steam driven machine, the engine never fails to roll into life.  Admirable British Stalwart Engineering, and that's what I associate with Aston Martin cars.  In case you were wondering the amazing line of 'DB' cars produced by Aston are named after David Brown.  (Pub Trivia winner perhaps?)
I was approached some time ago by Andrew Soar, of AS motorsport, wanting to engage me to build exhaust systems for his DBR1 replica cars.  Andrew comes from farming stock and it seems particularly fitting then, that he should be building cars at his family farm in Norfolk.  What cars they are.  If you've never seen one in the flesh, then you are in for a treat.  Gleaming in their Almond Green, Andrew offers his ASM R1's in a choice of Aluminium or Glass Fibre bodies, and has a long waiting list of customers.  He regularly displays them at the famous Goodwood revival, and has customers all over the world.
We make his exhausts from the bench, so its rare these days that we see his cars, other than at a show, but needless to say, I always enjoy visiting his premises.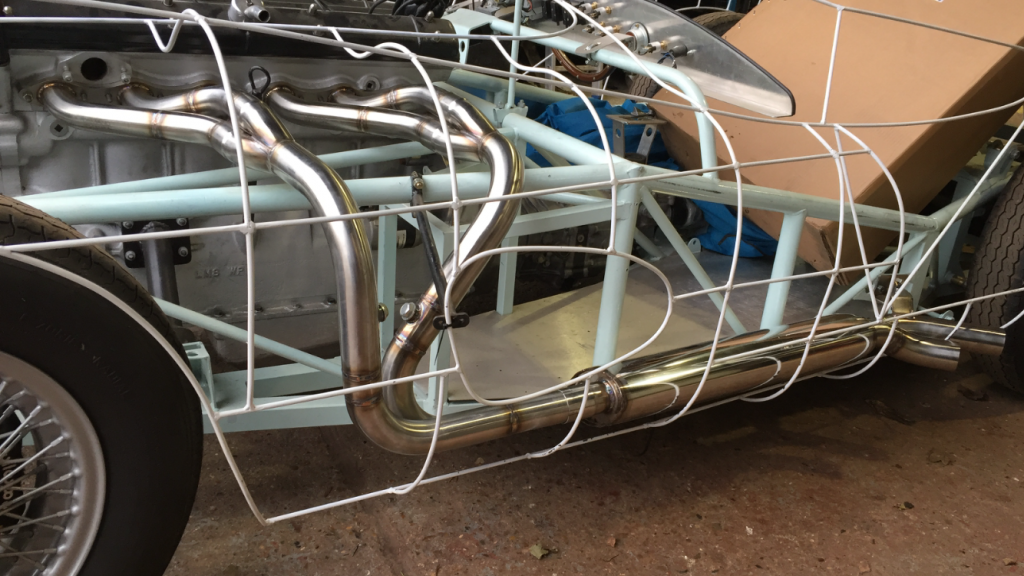 You can visit Andrew's website here
There's a great article by In Flux magazine here
And a BBC Short here
This is me and a real DBR1 at the Goodwood revival   #dowhatyoulove